ONBOARD INSTRUMENTATION
Bertin Winlight designs and builds optical payloads for major customers in the space industry.
Bertin Winlight makes spaceborne components and subsystems fully compliant with strict sector requirements, including complete configuration, process and testing qualification and management.
Our engineers are involved right from the initial design phase for the component or subsystem, using Nastran® to model behavior in thermal-vacuum and vibratory environments. We participate in the construction and testing of the qualification model, prior to building the flight model.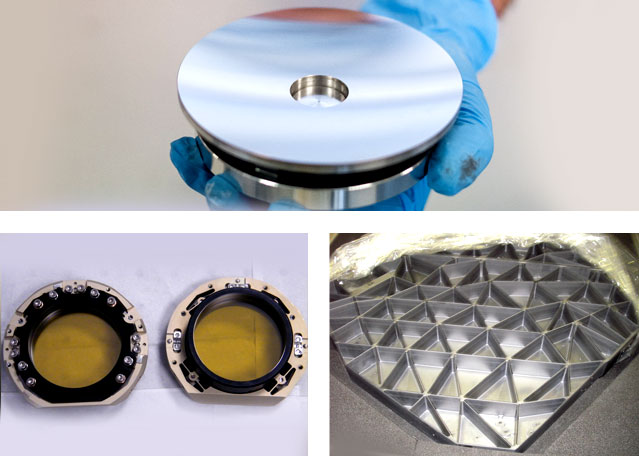 SPACE OPTICS COMPONENTS & SUBSYSTEMS
We have developed proven expertise in the precise and meticulous polishing of conventional materials (glass, ceramic and silica), as well as aluminum, crystals and silicon-carbide (SiC), to ensure the success of your projects. Bertin Winlight supplies not only simple optics (spherical, plane), but also aspherical and free-form.
Systems are then assembled and tested in our own clean rooms (ISO 5 and ISO 6). Our assembly techniques offer a wide range of solutions, depending on alignment, stability and precision requirements, including the use of flexible components, structural or elastic bonding, and molecular adherence. All of these technologies have undergone qualification tests to make sure they can be reliably used in flight.