optiCAL PRODUCTION
At Bertin Winlight, our optical manufacturing procedures allow us to make a wide variety of optical parts, whether plane, spherical, aspherical or even freeform.
Bertin Winlight's production workshops make high-precision optical components. We produce these components according to customer specifications, as well as components integrated in complete systems.
Our workshop employs polishing processes that ensure accuracy to within several nanometers of the specified shape and several angstroms in surface roughness.
By robotizing these techniques, we can make parts that are increasingly aspherical (up to several millimeters of deformation).
Bertin Winlight deploys high-performance metrology systems to guarantee the quality of optical manufacturing. These are mainly interferometry-based systems for the high-precision measurement of plane, spherical, aspherical and freeform parts.
GRINDING & OPTICAL POLISHING
Parts are first ground using 3 to 5-axis computer numerical control (CNC) machines. They are then polished, using the different techniques we deploy: 
Traditional machine or hand polishing

Computer-controlled polishing (CCP)
Magnetorheological finishing (MRF) 
Ion beam figuring (IBF)
We use these methods to make a wide variety of optics:
Spherical or aspherical lenses
Doublet or triplet lenses
Plane, spherical or aspherical mirrors
Optical windows, prisms
Assembly by bonding or molecular adherence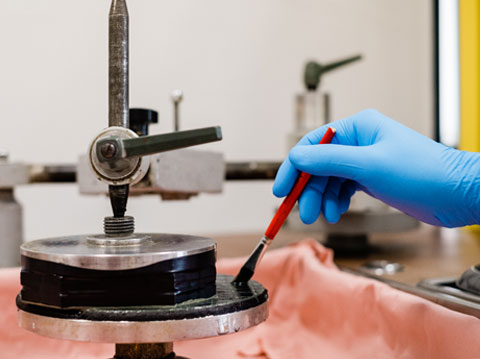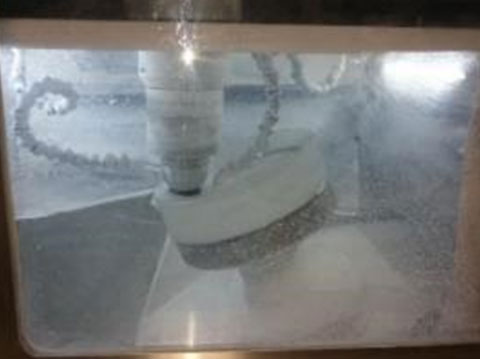 ASPHERICAL & FREEFORM PRODUCTS
Robotized processes for blank grinding and polishing enable us to manufacture both aspherical and freeform components.
We make aspherical mirrors and lenses:
On-axis
Off-axis, produced directly off-axis, without having to use an on-axis aspherical master. With this method we can produce highly off-axis aspherical components, while also reducing manufacturing costs
We also offer freeform optics based on a definition provided by the customer, broken down into Zernicke coefficients, for example. We make non-rotationally symmetric freeform components directly, without having to use a rotationally symmetric master part. 
POLISHING GLASS, CERAMICS, CRYSTALS, METALS & OTHER MATERIALS
Using our proprietary technologies and processes, Bertin Winlight offers polishing services for a wide variety of optical materials, used in systems covering bandwidths from X-ray mirrors to lenses for LWIR, such as:
Glass (Schott, Ohara, Hoya, etc.)

Crystal (Caf2, silica, germanium, etc.)
Materials with low expansion coefficient
(Silica, Zerodur®, Clearceram®, etc.)
Metal (aluminum, stainless steel, Invar, titanium, etc.)
IR materials (GaAs, ZnSe, etc.)
Ceramic (SiC, etc.).
Because of our expertise in superpolishing, we can offer surface roughness down to 0.1 nm RMS, depending on the component material and shape.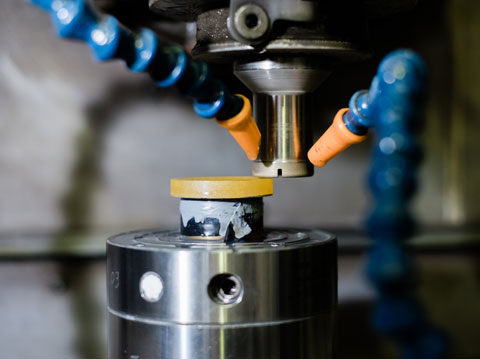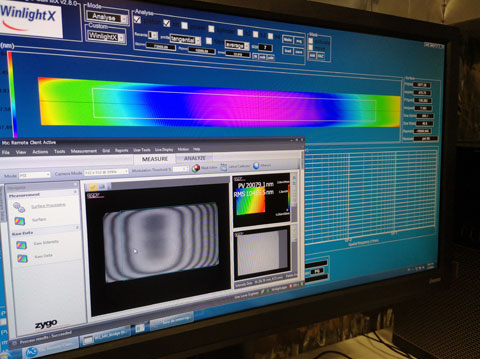 OPTICAL METROLOGY
All of our components are constantly checked throughout the production process. Optical checks include the following:
Dimensional measurements (outer dimensions and thickness)
Checking the curvature radius, or aspherical or freeform shapes
Checking the surface quality using interferometry
Surface roughness and aspect
Bertin Winlight deploys eight ZYGO and 4D interferometers. We have also installed two interferometry stations designed for very long mirrors, as well as aspherical and freeform mirrors. In addition, we have test systems to check surface roughness within 0.1 nm RMS.